Descripción del producto
PROFORCE VTS shafts with 3DFitting™ Technology are the latest advance in shaft performance from UST Mamiya. Years in the making, PROFORCE VTS shafts were developed almost entirely through research and player feedback. UST Mamiya spent years researching the significant influence that torque has on distance, control and feel. The feedback revealed how players could control dispersion based on adjusting torque to their swing style. Perhaps more importantly, the research confirmed that the relationship that "feel" has to torque is infinitely more complex. Players who thought shafts were stiff or soft were not necessarily feeling the flex or weight, but were actually feeling torque. And when players are matched to the proper torque shaft, ball speed increases of up to 6 mph with dispersion reduced up to 30%!
PROFORCE VTS is turning traditional shaft fitting upside down. By not isolating shaft performance to swing speed or physical strength alone, PROFORCE VTS shafts fine tune how weight, flex and torque work in concert to create distance, control and feel.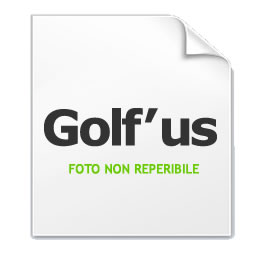 Pago y Envío
FORMA DE PAGO
- Tarjeta de crédito sobre plataforma PayPlug
- Tarjeta de crédito sobre plataforma PayPal
Para más información visite "Forma de pago"
MÉTODOS DE ENVÍO
Golf'us Spain S.L. le da la posibilidad de recibir sus productos cómodamente y directamente en casa, gracias a SEUR S.A.
Recuerde que los costes de pedido y gestión difieren según la modalidad de pago y la opción de envío seleccionados. No obstante, Golf'us Spain S.L. le indicará cuál es el método de envío más conveniente antes de que usted haya efectuado el pago de los productos.
Costes de envío para toda la Península e Islas Baleares
- HASTA 3 KG € 7.99
- HASTA 5 KG € 9.99
- HASTA 10 KG € 14.99
- HASTA 20 KG € 19.99
Para más información visite "Métodos de envío"